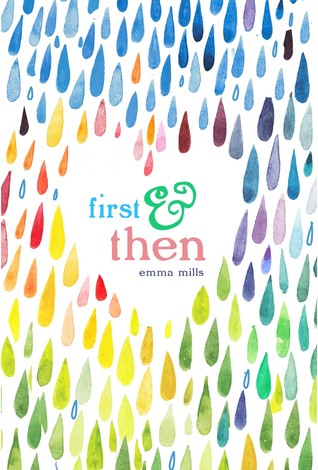 First & Then
By: Emma Mills
Published: October 2015
Published by: Henry Holt & Co.
Format Read: Trade Paperback, Library Book
Genre: Contemporary Fiction, YA Lit, Romance
Rating: 3/5
Synopsis

Devon Tennyson wouldn't change a thing. She's happy watching Friday night games from the bleachers, silently crushing on best friend Cas, and blissfully ignoring the future after high school. But the universe has other plans. It delivers Devon's cousin Foster, an unrepentant social outlier with a surprising talent for football, and the obnoxiously superior and maddeningly attractive star running back, Ezra, right where she doesn't want them: first into her P.E. class and then into every other aspect of her life.

Pride and Prejudice meets Friday Night Lights in this contemporary novel about falling in love with the unexpected boy, with a new brother, and with yourself.

Goodreads
My Thoughts
Emma Mills debut novel First and Then is said to be a modern day Pride and Prejudice. When I came across it at my local library, I was leery as I'm not a Jane Austen fan. And truth be told that particularly novel is among my least favourites. However I decided to borrow it anyway as I have been looking forward to reading from this author. The football storyline also caught my interest.
First and Then was a quick young adult contemporary novel that I enjoyed, for the most part. I liked the authors style of writing and the bits of sarcastic humor. The bond between Foster and Ezra was my favourite part of this book.
Unfortunately I didn't quite connect with the main character Devon and I struggled to see where she fit in. Devon seemed more of a narrator or a way of connecting the side characters. There were some minor characters that I felt should have played more of roll in the story and I was disappointed how they were kind of cast aside.
Although First and Then wasn't my favourite, it did have moments I enjoyed and I do plan to read more from this author in the future.