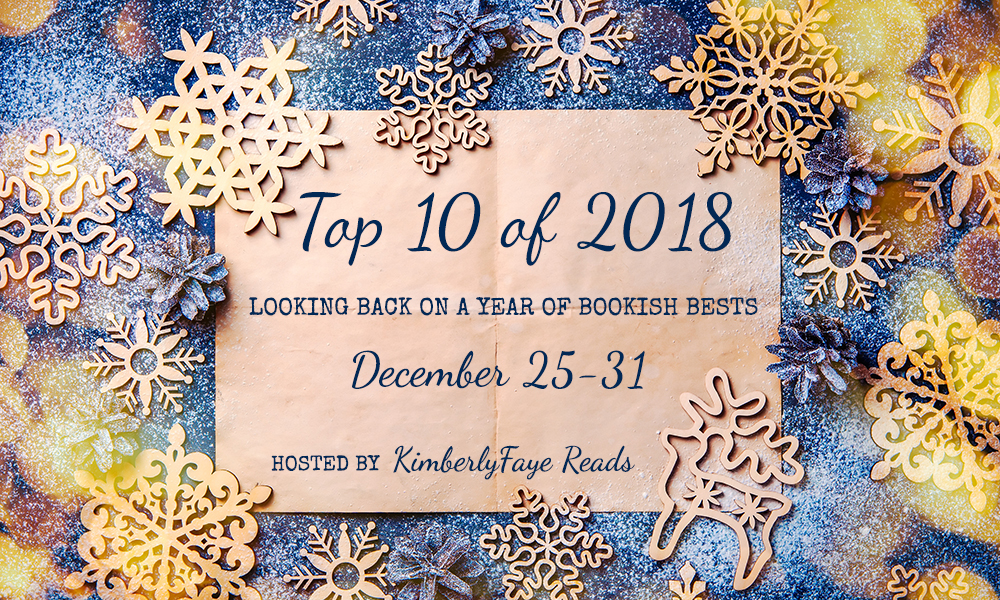 Today is day 3 of #top10of2018 and our topic is…
Captivating Characters
Danny Riehl (A Lancaster County Christmas by Suzanne Woods Fisher)
A curious young boy with a heart of gold. He was one of my favourite characters of 2018.
Elizabeth (The Lightkeeper's Daughters by Jean E. Pendziwol)
An intelligent woman, devoted to her sister and willing to give a troubled teenage girl a chance.
Charlie Barton (The Bridge by Karen Kingsbury)
A hardworking man who dreamed of proving himself to his father. He created a bookshop that became a haven for many.
Donna Barton (The Bridge by Karen Kingsbury)
A devoted wife who stood by her husbands side during many struggles and persevered from devastation.
Ryan Kelly (The Bridge by Karen Kingsbury)
An out of work musician who steps up to help an old friend in need.
Andreas (Nights of Rain and Stars by Maeve Binchy)
A Grecian taverna owner who opens his heart to a group of strangers during a time of tragedy in his small village.
Timmy (The Shoe Box: A Christmas Story by Francine Rivers)
A foster child who touches the hearts of many at Christmastime with the contents of his mysterious shoe box.
Mercy Marwood (A Christmas Cracker by Trisha Ashley)
An elderly woman with the spark of a child, who opens her home and cracker making factory to those in need. Including giving a second chance to former cons.
Ellen DeGeneres (Seriously… I'm Kidding by Ellen DeGeneres)
Not a character, but author and narrator for her own book. This woman never fails to bring a smile to my face.
Maisie Dobbs (Maisie Dobbs by Jaqueline Winspear)
A highly intelligent and brave woman, making a career for herself as an investigator in post WWI Britain.