Top 10 Tuesday is a weekly meme, hosted by The Broke and the Bookish.
Tis the season for yearly wrap-up posts. I will likely mention the following books in upcoming posts, but I really wanted to participate in this weeks TTT. As it is only early in December, there may be more books that I would add to this list.
Without further delay here are my favourite books that I have read so far in 2017. (In chronological order)
Highly Illogical Behavior by John Corey Whaley
 A Race to Splendor by Ciji Ware 

Hotel on the Corner of Bitter and Sweet by Jamie Ford

The Empress Holds the Key by Gabriel Farago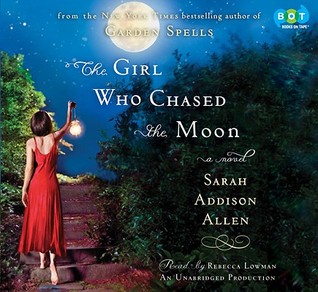 The Girl Who Chased the Moon by Sarah Addison Allen

The Day the Falls Stood Still by Cathy Marie Buchanan

Dangerous Girls by Abigail Haas

Harry Potter and the Prisoner of Azkaban (Harry Potter, #3) by JK Rowling

The Fire by Night by Teresa Messineo

Down, Then Up: A Novella by Beth Labonte
If you participated in this weeks TTT, please leave me your link below.