My Life in Books Tag
I came across this tag on Rebel Mommy Book Blog, however it was created by Rantings of a Reading Addict. 
Find a Book for Each of Your Initials 
..M..L..S..
The Magic Strings of Frankie Presto by Mitch Albom
Little Women by Louisa May Alcott
Saving CeeCee Honeycutt by Beth Hoffman
Count Your Age on the Shelf. Which book is it? 
Because all my books are in storage, I used my Goodreads (All) shelf. 
30
Where Are You Now by Mary Higgins Clark
Pick a book set in your city
The setting of Marketville is based on Newmarket, Ontario. 
Skeletons in the Attic (Marketville Mystery #1) by Judy Penz Sheluk
Pick a book that represents a destination you'd love to travel to.
Alaska 
Submerged (Alaskan Courage, #1) by Dani Pettrey
Pick a book that's your favourite colour
Purple 
Smokin' Seventeen (Stephanie Plum, #17) by Janet Evanovich
Which book do you have the fondest memories of? 
The Princess Diaries (The Princess Diaries, #1) by Meg Cabot
Which book did you find the most difficult reading?
Due to the subject manner.
Which book on your TBR pile will give you the biggest sense of accomplishment?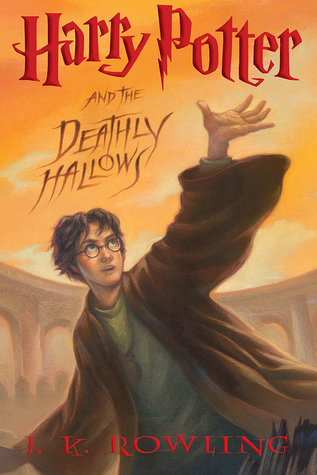 Harry Potter and the Deathly Hallows (Harry Potter, #7) by J.K. Rowling
Have you read any of these books? If you participate in this tag too, leave me your link in the comments.